ByteHouse news
ByteHouse Powers Global Expansion with Innovative Cloud Data Warehousing Solutions at AWS Summit China 2023
ByteHouse, in collaboration with AWS, unveiled a cutting-edge SaaS solution to empower businesses
As a global series of events that unite cloud computing pioneers, the AWS Summits offer an unparalleled platform to connect, collaborate, and learn. In the latest Summit held at the Shanghai World Expo Centre on June 27th and 28th, 2023, ByteHouse demonstrated its commitment to revolutionising cloud data warehousing.
Through a collaboration with Amazon Web Services (AWS), ByteHouse has leveraged AWS's robust infrastructure and dependable services alongside its own wealth of experience in data warehousing technologies. The outcome is a SaaS solution that aims to drive seamless global expansion and rapid integration for businesses.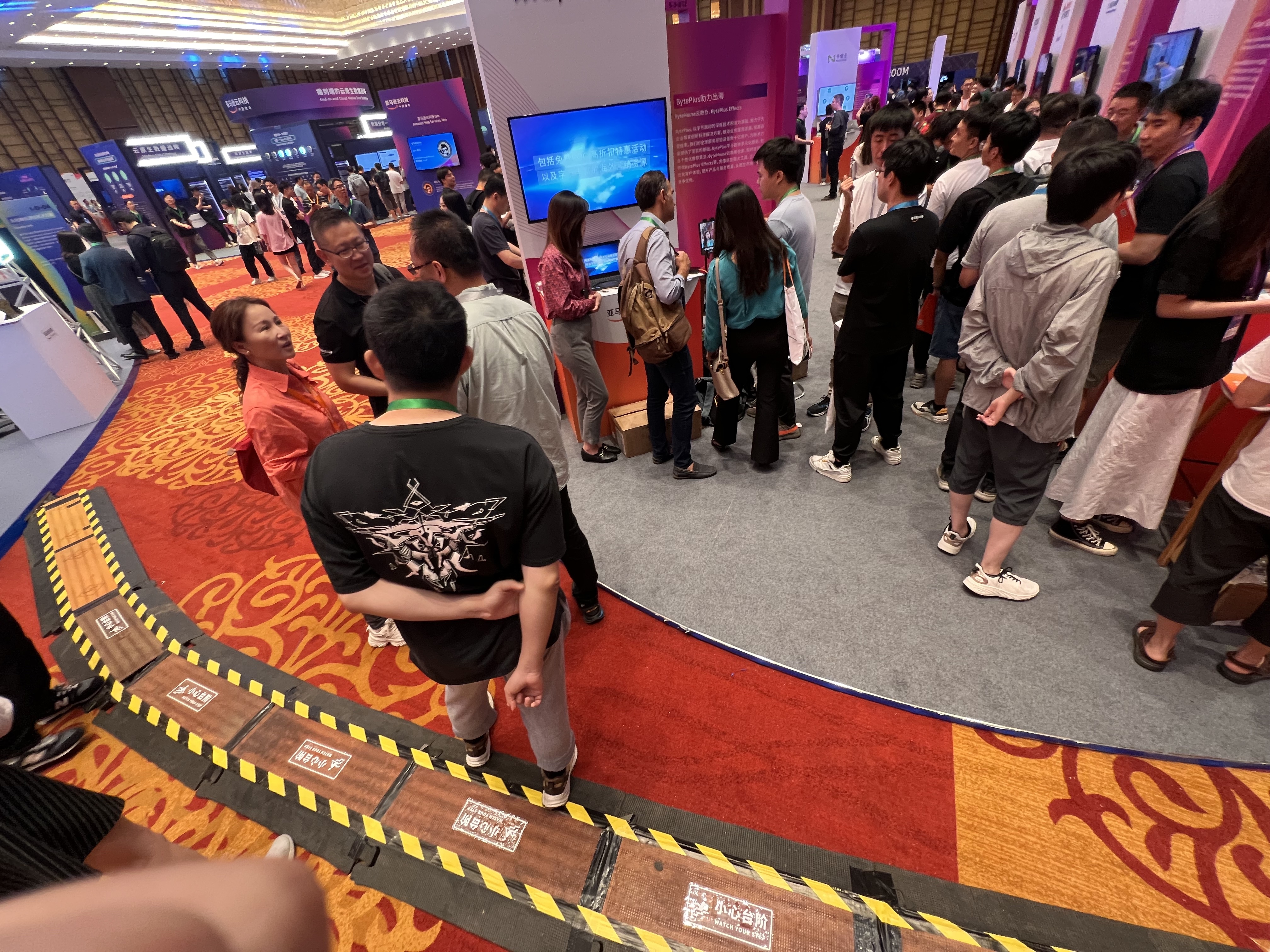 The ByteHouse booth is abuzz with activity at the Shanghai Expo
As a sponsor of the AWS China Summit, ByteHouse participated actively by delivering captivating presentations, showcasing innovative solutions at their exhibition booth, and partaking in prominent forums such as the Open Mic, China Go Global, and the Business Continuity Forum.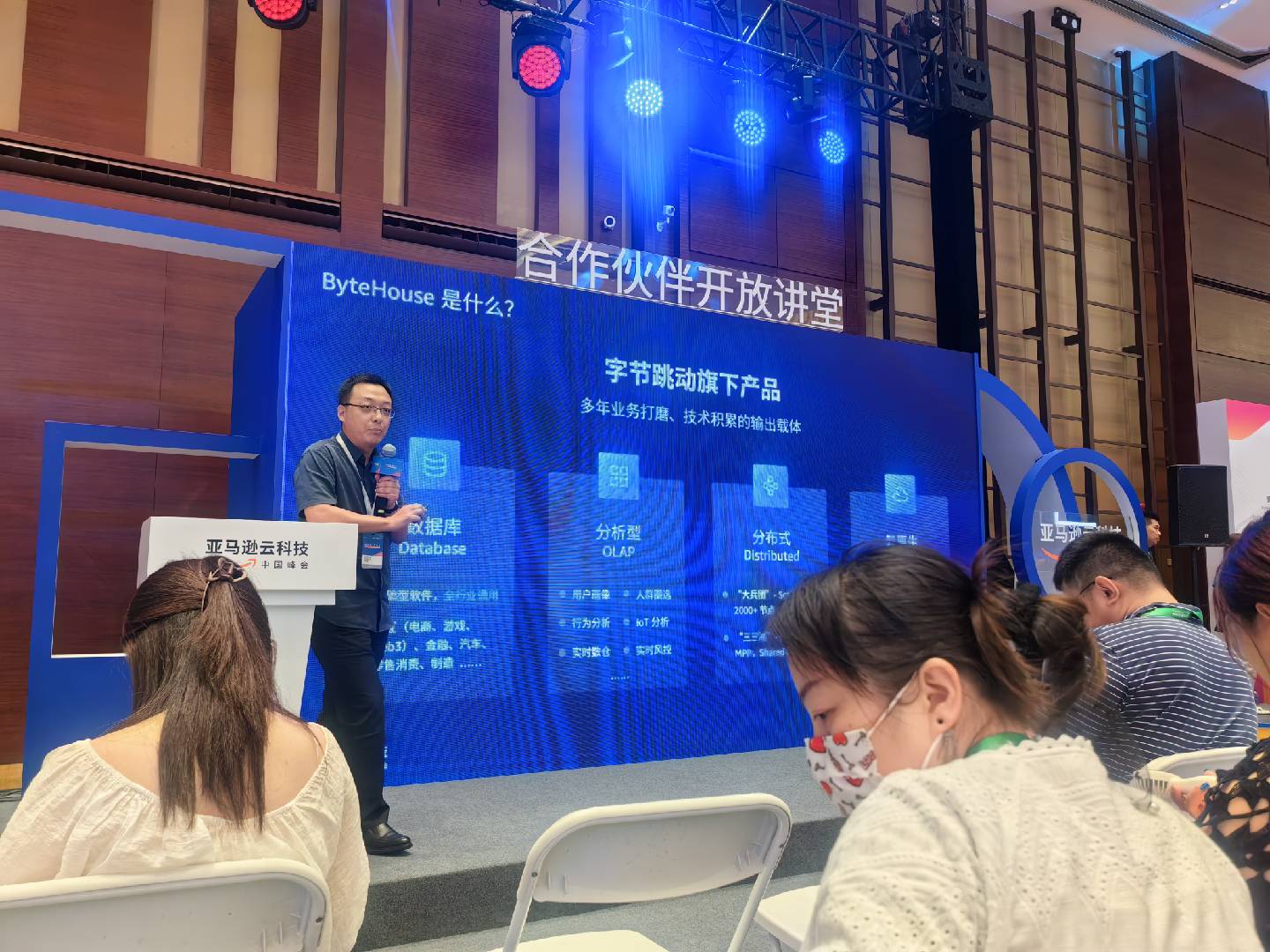 Li Qun, ByteHouse product leader, speaks at the AWS Summit China
Li Qun, a leading product expert at ByteHouse, highlighted the performance and cost efficiency of ByteHouse and their role in accelerating global business growth. Senior Solution Architect, Ding Yaqi, and Senior Architect, Zhu Yuan, added depth to the dialogue with their insights on cloud data warehousing and high-availability architecture, respectively.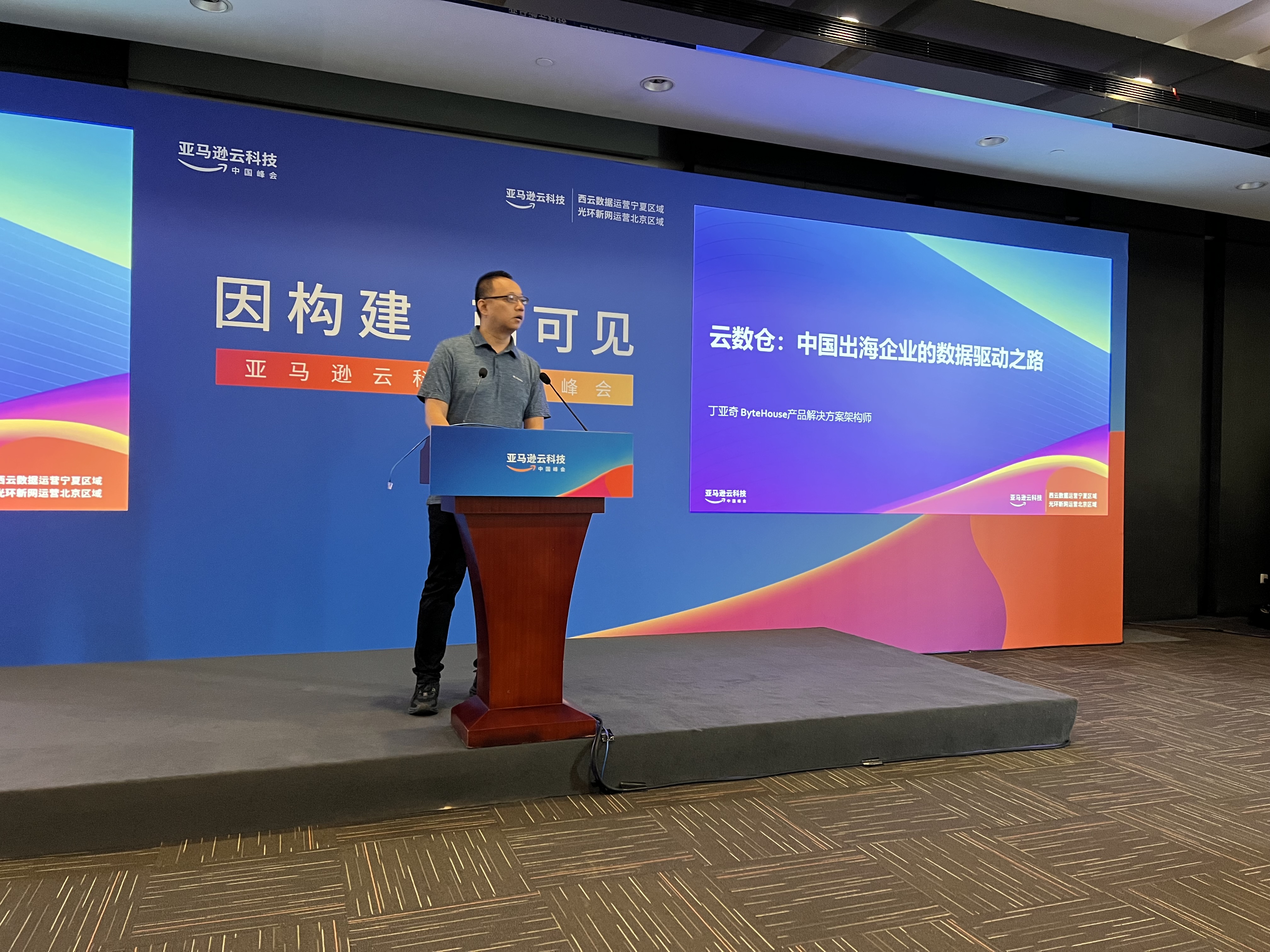 ByteHouse's Ding Yaqi engages the audience with insights for tech companies going global
ByteHouse garnered palpable attention, drawing attendees to its booth and eliciting keen interest in the Accelerated Growth Program (AGP). This program, aimed at assisting small and medium-sized enterprises (SMEs) to navigate the data-driven economy, was applauded for offering substantial discounts and rebates.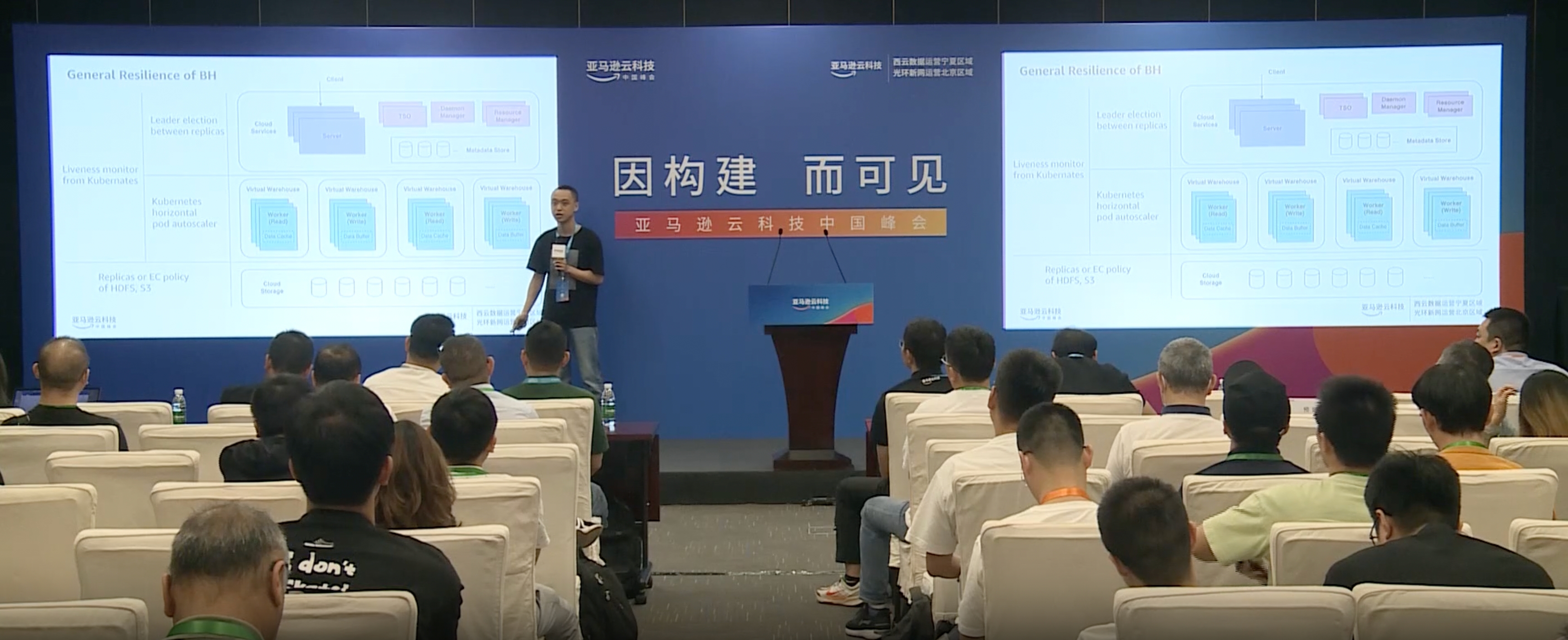 Zhu Yuan shares insights on high-availability architecture
The AWS Summit China 2023 has augmented ByteHouse's stature as a frontrunner in innovative cloud data warehousing solutions. With its strategic partnership with Amazon Web Services, ByteHouse is poised to make strides in enhancing global cloud data warehousing services and empowering businesses to prosper in the international market.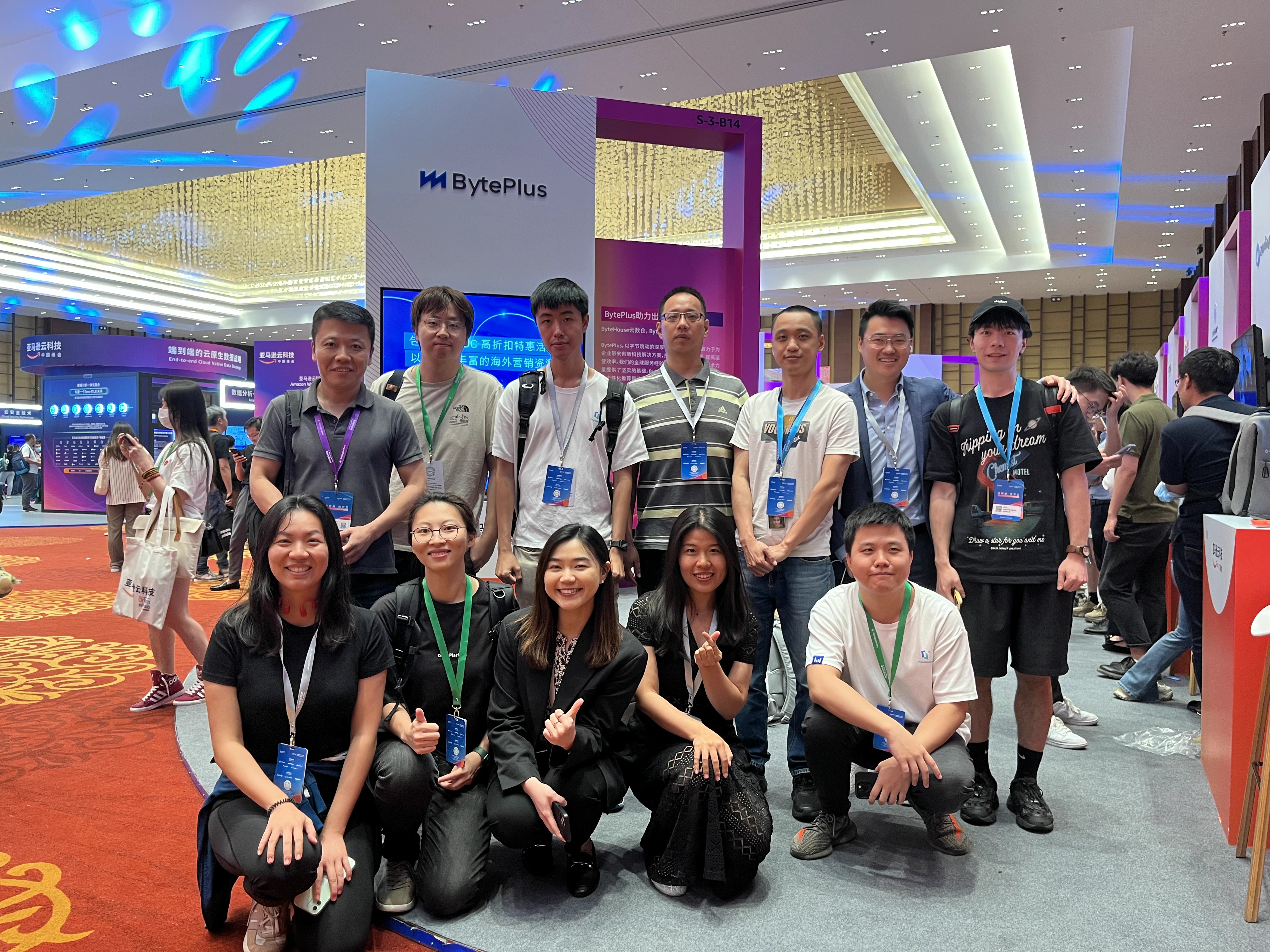 Team ByteDance & AWS celebrates a successful event at AWS Summit China
Discover how ByteHouse can be the catalyst for your global business expansion: go.bytehouse.cloud/agp-info
Visit ByteHouse.cloud today or contact your AWS account manager to learn more and get started with ByteHouse.